Hong Kong Factoring
Our Hong Kong factoring group offer a whole range of flexible business funding options that include accounts receivable factoring, trade finance and import and export funding.
These funding solutions help facilitate the export and/or import of goods and services and are available to Hong Kong based companies and their U.S., Canadian and European based subsidiaries.
Our HK factoring group consists of CFG and its agent-affiliates with offices in New York and Hong Kong, and a team of experienced professionals ready to work with companies on their specific funding needs.
Clients will be working with an International team that understands the funding needs of business on a global scale including knowledge of laws, customs and languages, plus an understanding of financial markets and conditions that can impact trade. This knowledge and experience can help clients achieve their goals and make their deals possible and profitable.
MORE ON OUR HK DIVISION
Our Hong Kong Factoring Group was established as a gateway to state-of-the-art corporate financial services, we are import and export funding experts dedicated to improving the financial condition of companies through competitive cash flow solutions that include invoice factoring and accounts receivable financing.
Our team of International Finance professionals is committed to helping companies bring their plans to fruition and/or solve their pressing and immediate cash flow needs and remain as their source for their ongoing funding requirements with a range of financing facilities that are tailored to fit their individual funding-financial demands.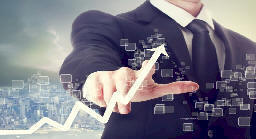 We are factoring specialists committed to improving your cash flow and helping your business move forward. Funding via the purchase of accounts receivables is available to most industries from distribution, manufacturing and wholesale to information technology, staffing, trucking transportation apparel, fashion and textiles among others.
For more information, please call us at 1 (646) 308-1428 or Click